Tire Sales & Service in Coon Rapids, MN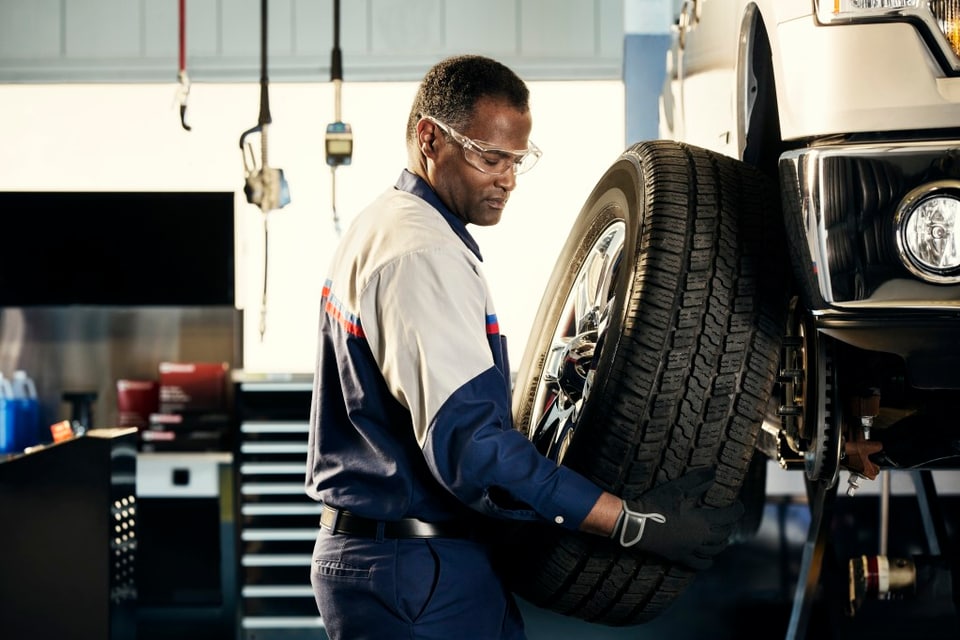 Buy Tires in Coon Rapids, MN
Having quality tires on your Ford car, truck, or SUV is crucial in ensuring you have the best driving experience possible each time you hit the road. Not only are tires essential to your driving safety but ensuring they're in good condition will also positively impact fuel efficiency and other general performance areas. Lucky for you, North Country Ford Lincoln has a wide variety of tires for sale and a team of technicians ready to install or inspect your tires at our Ford Service Center.
Find Tires For Your Ford
Tire Services We Provide near Minneapolis
Our expert technicians are waiting and ready to assist you with all your tire needs. Whether you'd like us to install a new set or need a professional set of eyes to inspect the quality of your current set, we want to help you. Here are some of the tire services we perform in our state-of-the-art Ford Service Center: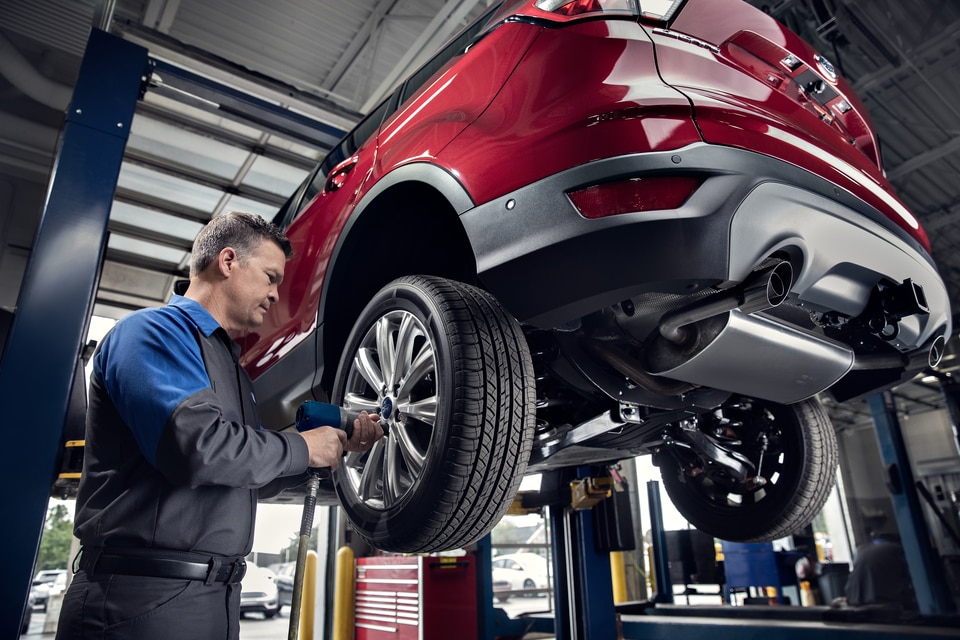 Tire Rotations: Regularly rotating your tires will help prevent uneven wear. For instance, the front of your vehicle puts more weight on the front tires, so periodically swapping them with the rear pair will help offset this added loss of tread on the front.


Wheel Alignments: If you have unaligned wheels, you could encounter uneven wear and tear on your tires, resulting in potential future headaches. So, have them aligned to optimize driving stability, increase your tires' lifespans, and enhance overall handling.


Tire Changeover: Whether your current set of tires has lost most tread or if you need to swap out your current set for seasonally appropriate tires, our technicians will take care of that for you. And if you need to purchase a new set of tires, you'll be glad to know that we have a wide variety of leading tire brands for sale.
Make a Service Appointment Today
Ready to have your tires checked out or replaced with a newer, better set? Either way, schedule a service appointment at North Country Ford Lincoln today and let our technicians help you with your tire needs.
Make an Inquiry